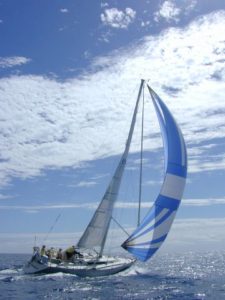 Coyote
After eighteen wonderful years, we bid a fond aloha to Coyote. We've enjoyed hundreds of fine days racing and cruising aboard her with friends and family. We wish her the best in her new home berth on Oahu.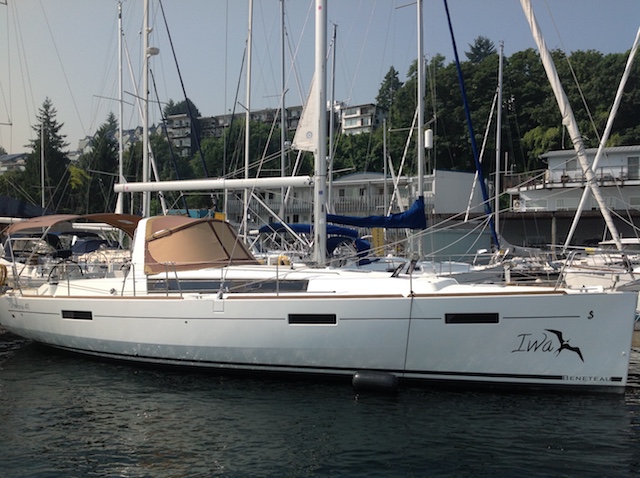 Iwa
Our new Beneteau Oceanis 41 ready to cross the Pacific from Seattle to Kauai. Details of the 23 day trip in our first post.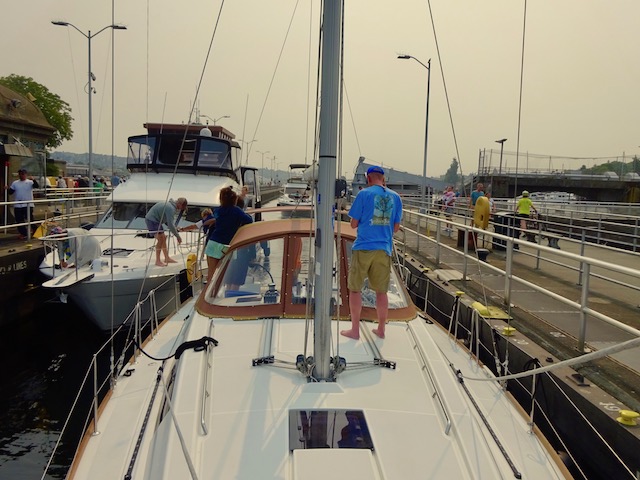 Thank you Tori!
You saw us safely from your pier at Signature Yachts on Lake Union through the Ballard Locks and into Shilshole Bay Marina. From there, we were on our own for our first sail. Destination: Port of Edmonds.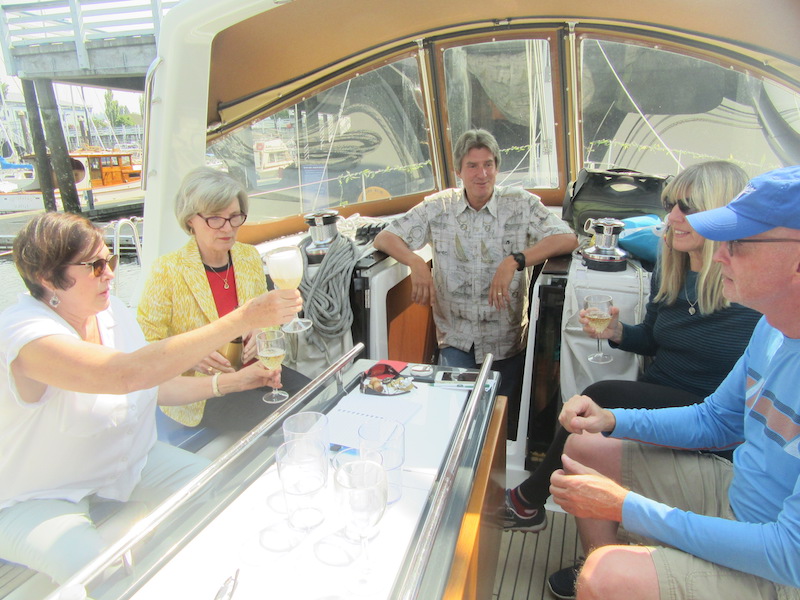 A Great Send-Off

We received a sweet welcome as we docked. A champagne toast filled with wishes for a safe journey followed.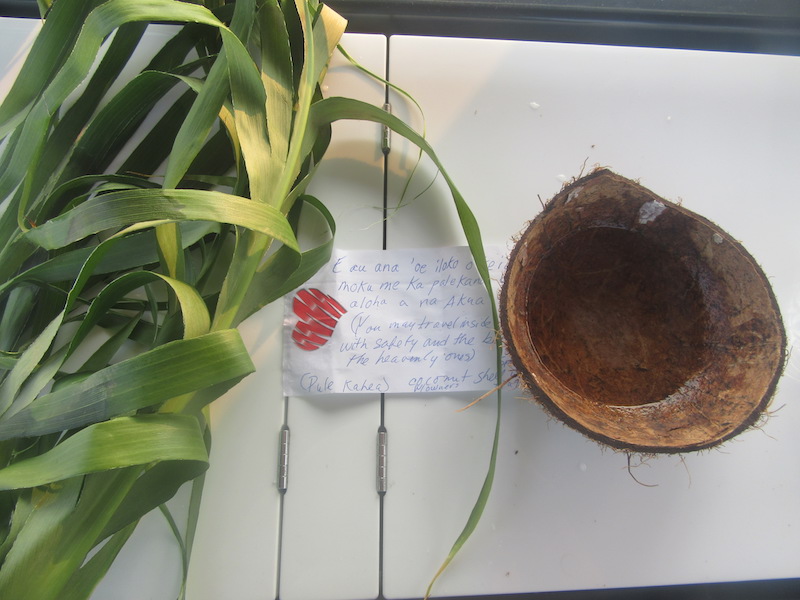 Hawaiian Blessing

Pam brought ti leaves for our wrists and ankles for a departure ceremony and Iwa's renaming. She wrapped the life lines with woven ti leaves, sprinkled Kauai saltwater on the bow and stern, and chanted a Hawaiian blessing. Woodie poured a shot of rum overboard to ask Neptune's blessing for the new name.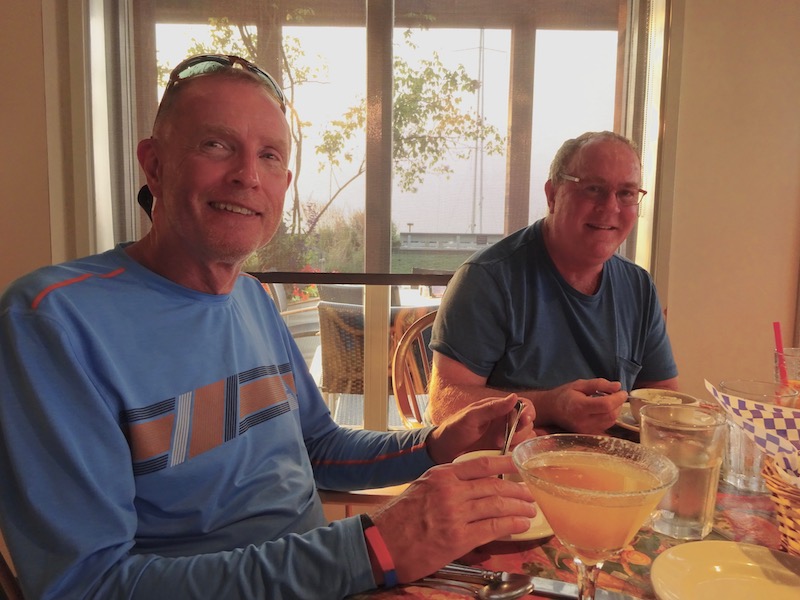 Last minute running around, messing with tech. devices and organizing provisions left us too short of time to depart. Rick treated us to a delicious dinner at Anthony's, right above our dock.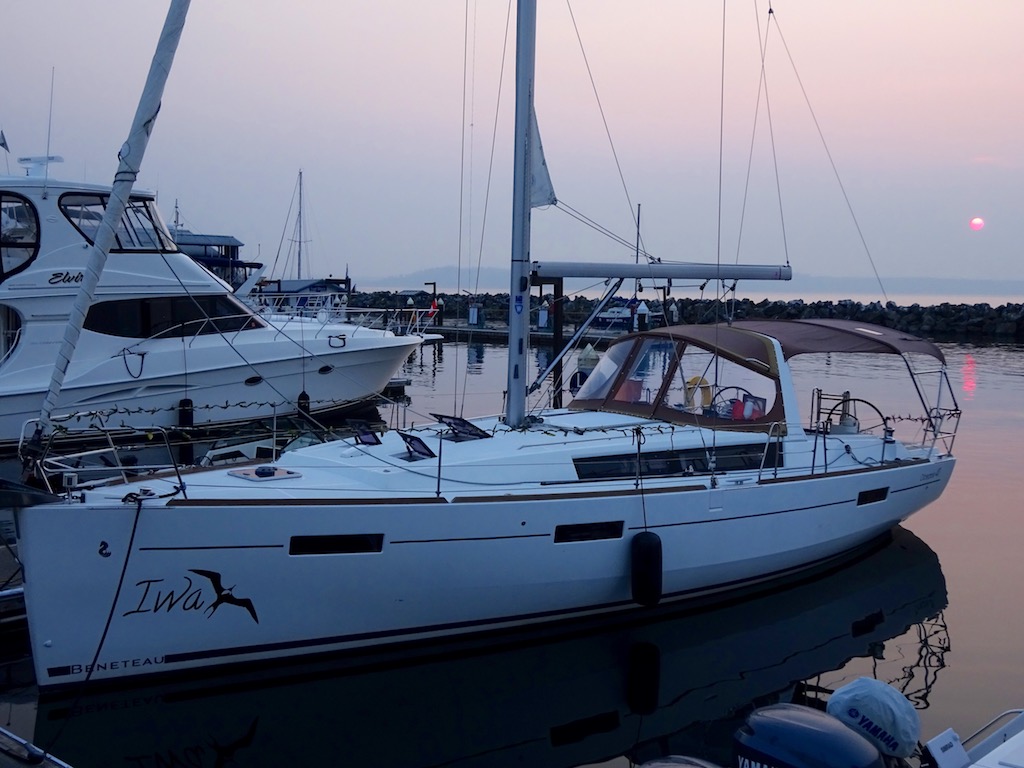 Red 

Setting Sun



Fires burning in BC and northern Washington have given us a week of glowing sunsets and a ruby colored setting sun .